Our pets are our family ~ say goodbye with compassion and love - Water Pet Cremation Brisbane
Water Pet Cremation is a Gentle, Eco-Friendly alternative to traditional fire pet cremation or burial
We are So Sorry for Your Loss
At Paws to Heaven, Water Pet Cremation Brisbane, we understand the joy your beloved pet has brought to your life and how difficult it is to lose them. Our furry companions offer so much love and happiness that when the time comes to say goodbye, it can be one of the most emotional and challenging periods of our life.
Many pet owners find comfort in the thought that their friend lived a wonderful life – they had the happiest days chasing balls in the yard, sticking their heads out of the car window, or curling up on your lap for a nap. Whilst we can't turn back the clock, as precious family members, they deserve to be treated lovingly and with respect and dignity for their final journey. We pride ourselves on offering the highest standards of care and service to both your pet and your family.
Please get in touch when you are ready and we will be here to support you through this time.
Sharon Stuckey
Sharon Stuckey, Paws to Heaven – Water Pet Cremations Brisbane
About Paws to Heaven – Water Pet Cremation Brisbane
Paws to Heaven, Water Pet Cremation Brisbane, is a family owned and operated business that provides Water Pet Cremation services throughout Greater Brisbane.
As pet owners, we love our four moodles and they form a very important part of our lives. When one of our dogs – Tilly – passed, we were devastated. In our house, the dogs are treated the same as the rest of the family and we grieved her loss terribly.
After Tilly's passing, the reality of what to do next dawned upon us. While we respect the services provided by traditional pet cremators, it did not feel like the appropriate way to farewell our special girl and nor did a burial (as one day we will relocate and it will feel like leaving a family member behind). We started investigating options on how we could provide a natural and gentle service that deals with the passing of pets and respects their memory. It quickly became apparent that Water Pet Cremation was the alternative we were looking for.
We made the decision to commence Paws to Heaven – Water Pet Cremation Brisbane,  for two main reasons. Firstly, a water pet cremation is a very gentle and natural alternative to fire pet cremation. Secondly, it is environmentally friendly and pollution free.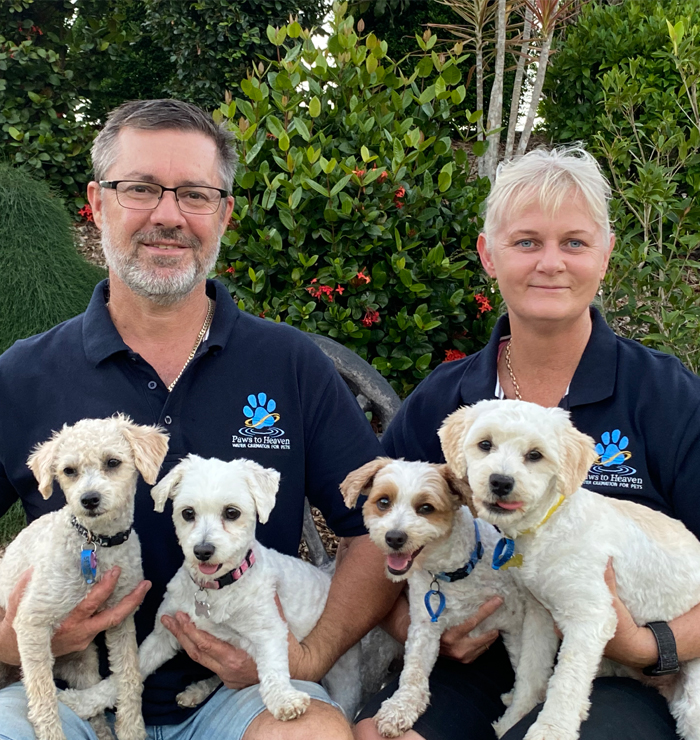 We provide dignified memorials for your pets and treasure the great times that they've given you.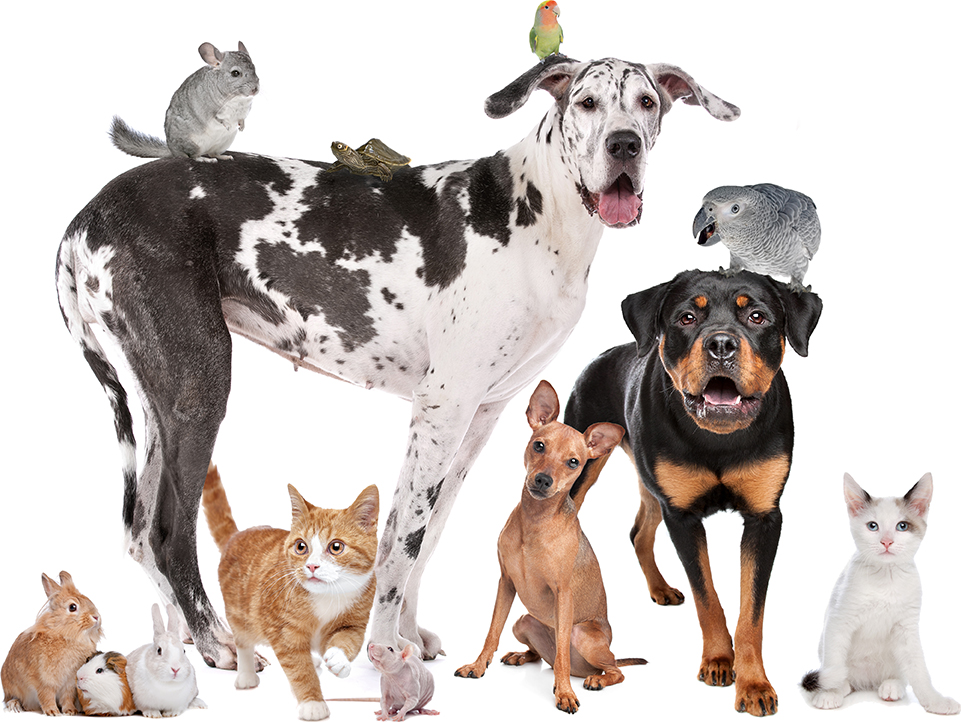 We Care For Animals of All Shapes and Sizes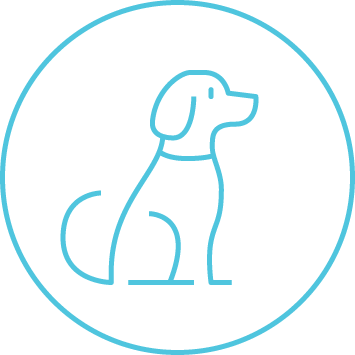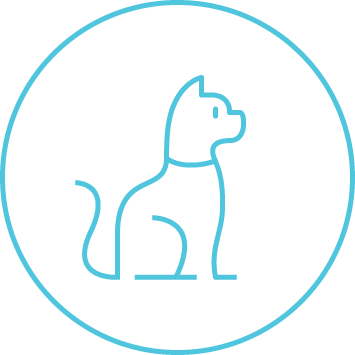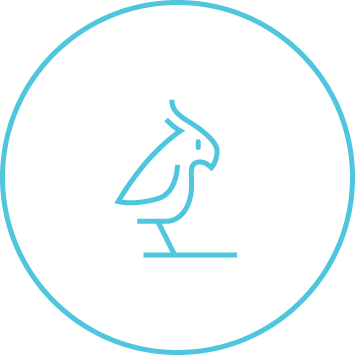 Small Animals (Pocket Pets)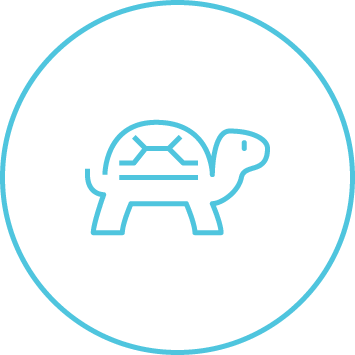 Our Water Cremation services enable you to remember the final stage of your precious pet's life lovingly and gently
I cannot recommend Sharon and her Paws to Heaven service highly enough. This beautiful lady makes such an incredibly sad time bearable as she walks you through the process with amazing emotional sensitivity and great

...

communication skills. I will be forever grateful. Thank you so much, Sharon.

read more

Diana Rodwell
10:39 15 Aug 22
Paws to heaven looked after our gorgeous girl Scarlet after a long a happy life. The kindness they showed throughout the whole process was amazing. The urn, certificate and ability to customize your wording has given

...

us a memorial to treasure forever. Cannot recommend them highly enough.

read more

Nelson Alvarez
09:23 13 Aug 22
Thankyou so much for the care and understanding that you gave to me with the passing of my beloved Suki. You listened to me when I was an emotional wreck. I recommend you to anyone as an alternative to traditional

...

cremation. Thankyou so much.

read more

Silvia Coleman
01:30 07 Aug 22
Sharon was an absolute gem during this difficult time. Her compassion and understanding made the whole process easier to deal with. Her and her husband gave 100% communication. Ensured I knew when my darling girl was

...

picked up, at the cremation centre, what day I would have next contact. I would 100% recommend Paws to Heaven to anyone.

read more

Sarayha McDonald
09:25 06 Aug 22
I cannot thank Sharon and Marty enough for their help through this difficult time.The extra time and conversation with Sharon at pick up was just what I needed. Thank you so much! I felt at ease knowing I had left my

...

Buddy in loving, capable hands.The wooden urn & certificate are beautiful. Buddy's ashes are bundled up so sweetly. And all the extra paw prints (and nose prints💕) are far more than what I expected to receive.Sharon and Marty have gone above and beyond my expectations, with such genuine care and compassion every step of the way 💕I would entrust no one else.Highly highly recommend!

read more

Emily Johnson
00:51 01 Jul 22
Adored family member Bently passed away recently and I acquired the services of Paws to Heaven to handle the post-life process for me. It was a pleasure dealing with Sharon from Paws to Heaven. I would highly recommend

...

Paws to Heaven to any animal-lover after a loved-one has passed. Thank you Sharon.

read more

Anthony O'Sullivan
22:50 30 Jun 22
Losing my cat, Baby Goose suddenly and unexpectedly was one of the worst experiences of my life. I was really struggling with the thought of traditional cremation. I stumbled onto Paws to Heaven by chance and had no

...

idea such a soft and caring option was available.From the moment Sharon picked up my sweet girl, she was in contact. The daily phone calls / texts (sometimes just to see how I was) was absolutely incredible, and it made such a dark time be a little easier. I couldn't have asked for a nice person like Sharon and Marty to take care of my Goose until she was bought home to me. Marty hand delivered her and took the time to chat, look at photos and explain the environmental benefits and kindness of water cremation.I'm forever thankful that my little girl was with Sharon and Marty through her end process and I'm glad that I chose them to guide me through this last painful decision.It's difficult to recommend such a somber service, but in the unfortunate event you need after life care, Sharon and Marty are darlings and will give you the love and support your family need.Thank you again, love Goose x

read more

Ashlee Cat
08:55 30 Jun 22
Thank you so much Sharon from the bottom of my heart ❤️ .You cared for my fur baby Kelis in a way that I will never forget.In a time when everything was hard to deal with you spoke on the phone to me often

...

with compassion, love and care.We could not have chosen a better person to be there for our baby girl Kelis and I will be forever grateful.💖The Urn and certificate is perfect and I know she is always with me 🐾❤️🌈

read more

whittney murray
06:59 17 May 22
Losing our baby girl recently is the hardest loss we have ever experienced. At a time when we needed someone to look after my 16 year old cat Bella, Sharon was there for us within the hour. Sharon and her wonderful team

...

deserve so much recognition for what they do because it is a loving and beautiful thing to do to say goodbye. We miss Bella every minute of every day, but to have such amazing people that took care of her; I still cannot find the right words to express my gratitude. Thank you for all you do. You really are angels.

read more

Kylie Hunter
06:23 04 May 22
Honestly couldn't have asked for a better, more understanding service from them thank you very much for all your help and time x a very respectful and caring person thanks Sharon.

Joshua Steel
01:46 19 Apr 22
I could hardly speak on the phone when I called but Sharon knew what to do, simply asked for my address and came over in like half an hour or so. Sharon was kind, compassionate and understanding when our kitty died. She

...

sat with me on the floor and didn't rush me as I was crying and distraught and saying our goodbyes. He came back home in just a few days in a beautiful box and certificate with his paw print, lock of fur and a photo I provided. I can't thank her enough for her help.

read more

Melissa May
18:59 12 Apr 22
Professional and compassionate, we couldn't have asked for more at such a difficult time. I called up in the early hours of the morning when most of Brisbane was sleeping and Sharon arrived within an hour. Highly

...

recommend.

read more

Alex O'Rourke
04:29 07 Apr 22
Although it has been extremely hard for me to process the passing of my beautiful boy, I was so relieved to have found Paws to Heaven which offers such high standard comforting service, Sharon was so amazing and she has

...

such an amazing gift of care and compassion not just for our pets but for us whom need empathy during such a challenging time. I'm so grateful. Thank you!

read more

Sharon was amazing when we lost our girl. She organised everything and was very in touch so I was constantly up to date with what was going on. She went above and beyond when it came to everything and made our

...

experience extra special in a time of need. I recommend her to anyone who has lost their loved one

read more

Micheala Ryan
05:12 21 Mar 22
We lost our Puppy, Beema, at 11 weeks and it was a terrible experience, Sharon helped so much and made the process as stress free as possible. She was so kind and we could tell she really cared for our boy. Thank you so

...

much Sharon for everything you have done for us and with so my respect for Beema. I would recommend Paws to Heaven 100%, we cannot thank you enough ❤️

read more

I couldn't have asked for a better way to say goodbye to my beloved cat such a more peaceful way for her final journey, Sharon is so caring and empathetic the whole experience with Sharon was amazing and she truly cares

...

about honouring the final journey of my beautiful cat, I totally recommend them to anyone that is looking for a more peaceful way to say goodbye to their beloved fur kid

read more

Tracey Karger
01:59 03 Feb 22
I have no hesitation in recommending Sharon. Paying attention to the finer details and such compassion and empathy. I am so thankful to Paws to Heaven for taking such care with our dear Mia. Great service, could not

...

fault at all.

read more

Carole Thompson
02:32 31 Jan 22
DON'T LOOK ANY FURTHER FOR SOMEONE TO HANDLE THE PASSING OF YOUR BELOVED PETS ...Sharon is just the perfect person for the job that she does .We cannot express how much we appreciated her kindness, compassion, respect

...

and understanding she showed us when you came to pick up our beautiful baby boy ... A very heavy Rottweiler, Sharon handled him with such tenderness and it was so dignified ...Even in the van, he was placed as gentle as could be and covered with a beautiful little blanket ...He looked like he was sleeping not passed away ...It was done with so much care and empathy for my daughter as he was her first pet that she had from the age of 10 so you could imagine how distraught she was but Sharon didn't rush her or make her feel uncomfortable , she sat on the floor and talked to my daughter and talked about our baby boy ... Our boy was also brought back home very quickly ...The Water Cremation felt so much nicer to us than the Fire Cremation our first Rottweiler had ...You can choose options according to your budget ...

read more


Liliana Rapisarda
00:10 11 Jan 22
Our beloved family dog Xena passed away at 13 years old. Having no idea how any of this process works Sharon explained everything and was absolutely lovely and caring. She made sure to make everything as stress free as

...

possible. She picked our little angel up and let us know immediately when Xena was in her care and notified us when she was ready to come home and dropped her off for us. Xena was taken care of and I know she was in good hands with Sharon. The urn, certificate and necklaces were beyond perfect. Sharon was so lovely and so compassionate and the whole concept of my angel resting in water rather than fire brings some peace to my mind.

read more

Sabina Litman
00:50 28 Nov 21
5 stars is not enough!!! So glad we stumbled across this business. We cannot thank Sharon enough for her hugs, kindness, compassion and empathy towards us, and just the whole concept. From the van that is decked out

...

in the back, to the collecting and dropping our pet back to us. It is comforting to have our Buddy boy back with us all. A much gentler and natural alternative to a fire Cremation. Well done. Thanks again, Cath and Jarryd.

read more

Cathy Robinson
00:42 24 Nov 21
Our little dog Lalie passed away in the middle of the night. I phoned Sharon just after 5 in the morning. It happened to be a Sunday. She was lovely and empathetic and just over an hour later Martin picked Lalie's

...

remains up. He was so gentle and sympathetic. Lalie's ashes were returned to us by Sharon in a beautiful wooden box , together with a beautiful memorial certificate with her pawprint, hair clipings and a photo that I provided to Sharon. We had the best service possible from Paws to Heaven from beginning to end. They clearly love animals and I cannot recommend them highly enough.

read more

Juanita Viviers
05:44 20 Nov 21
Indy was the first pet I have ever lost and she couldn't have been in better hands after her passing.Sharon took care of her and kept me updated throughout the whole process. There were so many options of what to do

...

with her ashes and I really love the urn I chose for Indy.Being able to pay with AfterPay meant I didn't have to stress about money when it was time to let her go.I really loved the idea of Indy's life ending in the water she loved rather than in fire.Very happy with the service in such a sad time.

read more

Liz Simkus
03:28 18 Nov 21
I'm thrilled with the personal service & genuine care of Paws To Heaven to water cremate my Maltese Shitzu Moet. I chose a designer urn & gold pendant as optional add-ons to have Moet close to my heart always. I highly

...

recommend Sharon as a fellow animal lover who cares & understands why this is important to me. Thanks so much Sharon 🐾💖

read more

Belinda Richards
19:56 08 Nov 21
Highly, highly recommend Paws to Heaven.Sharon is amazing....kind, caring, compassionate and knew just the right thing to say. I was heartbroken losing my cherished Elly-May, but knowing she was in the best hands and

...

having a Water cremation made it somewhat easier. Elly-May was back with me in no time and Sharon communicated throughout the process.150% service....outstanding

read more

Annie Hammer
05:32 08 Nov 21
We couldn't sing your praise louder if we tried. Losing our furbaby has been heartbreaking. Sharon was so kind and caring and the detail and care put into our girl has been outstanding. Thank you so much.

Nedell Thatcher
11:13 30 Sep 21
Thank you Sharon! What a beautiful experience dealing with you with the loss of our dear Pepper. The service was outstanding all around. So much care and empathy. Thanks again.


sharma edwards
10:54 27 Sep 21
We are so happy with how much work and detail you put into the end of life package .. totally blown away by how good it is thank you so much Sharon and Co ..it just makes a hard time less traumatic .. thank you

...

🙏

read more

Pauline Collins
19:04 15 Sep 21
Thank you Sharon from the bottom of my heart for taking such beautiful care of our beloved Jersey. You were extremely compassionate, caring and communicated so wonderfully with us throughout it all. It is reassuring to

...

know he is in his peaceful final resting place. Highly recommend Sharon and Paws to Heaven to take care of your loved family member.

read more

Sharon took such lovely care of my little Tessa. She was such a comfort in a hard time.

Petra Nancarrow
01:59 01 May 21
Sharon at Paws to Heaven has been amazing through our tough journey losing our boy of 13 years. From the second I gave Sharon instructions to work for us I felt so confident that our boy was loved and cared for. He was

...

collected very swiftly, we were given time to think and plan what we wanted. As we didn't have the ground to be able to bury him, a water cremation was the perfect solution. If you are considering this option I would highly recommend Paws to Heaven. Professional, considerate and caring.

read more

Zena Tanner
23:07 24 Apr 21
We suddenly lost our beloved dog of 15 years, it was a really hard and difficult time to process the loss of our beloved doggo who has being with us for so long. After going through dozen cremation service Sharon at Paw

...

at Haven was easy choice due to their water based cremation not harsh fire based cremation which doesn't sound pleasant.In addition, Sharon provided exceptional service and went out of her way guide us through this difficult time, it enabled us to grieve and remember our beloved dog forever!Thank you again Sharon!

read more

Unfortunately this week we lost one of our beloved family members quite suddenly. We had no idea that water cremation was even as thing until I was referred onto Sharon at Paws To Heaven. In such traumatic circumstances

...

you never really think about what is next. It wasn't until we got home and had a look at Paws To Heavens webpage that we realised this is what we wanted for our little boy. We called Sharon at around 8pm the same night, as soon as she answered the phone I was in tears again. Sharon was compassionate and empathetic and was such a pleasure to talk to in such an awful time. She took care of every single detail and made sure she made contact with us every step of the way. Sharon went over and beyond anything we could have ever imagined. We lost our little boy on the Monday afternoon and we had him back in our home on the Sunday. Words will never ever be enough for how appreciative our family is for Sharon & Paws To Heaven. We will definitely be using this beautiful service again for all of our beloved family members.

read more

Erin Bailey
23:19 11 Apr 21
Paws to Heaven are nothing short of amazing. From our initial phone call, we were provided caring service with clear communication about what each step of the process was going to be. Thank you so much!

Jared Moriarty
06:42 31 Mar 21
After loosing our dear Jessie wasn't sure what to do but heard about this new option of water cremation which sounded so much better than a normal cremation. We contacted Sharon who was so helpful and walked us through

...

every step. It was still a difficult process but Sharon made this part easy so was one less thing to worry about. We would definitely recommend Paws to Heaven to anyone who has lost a furry loved one.

read more

Lorrie Hudson
05:53 22 Mar 21
Nice people, nice process and affordable. Highly recommend. Thank you Marty & Sharon.

Richard Cleaver
04:19 22 Mar 21
Sharon at Paws to Heaven was really great to deal with and she showed a lot of compassion to my family and I when we lost our dog recently. They uniquely provide a 'water cremation' service which I felt is far gentler

...

than the standard fire cremation. Sharon looked after the entire process seamlessly and I would highly recommend them.

read more

Benjamin McDonough
23:47 21 Mar 21
We recently lost our beautiful Dante, Sharon was amazingly caring and was so helpful with all the details with the water cremation. Highly recommend Paws to Heaven to care for your pet and provide the comfort and

...

support that you need at the time of your loss.

read more

Trish EASLEY
11:16 21 Mar 21
We were devastated with the sudden loss of our mate Buddy. We'd never heard of water cremations, but after researching a little it was clearly the best option for us.Then we found Paws To Heaven and Sharon was just so

...

great in explaining and then guiding us through the whole process. Her communication, empathy and professionalism was perfect. The day she bought him back to us was really comforting for the whole family and we now have the perfect way to honour our mate.

read more

Stacey Collis
05:16 21 Mar 21
Sharon from Paws to Heaven was so lovely to deal with during a very sad time with the passing of our little Shilo. Sharon kept us updated through the whole process and we felt very comforted to know that she is an

...

animal lover with fur babies of her own. I would not hesitate at all in recommending Paws to Heaven to anyone.

read more

KYLIE KIRSTENFELDT
04:59 21 Mar 21
Mobile: 0478 103 318
Email: sharon@pawstoheaven.com.au
We will always be here to answer your call, however for those that don't feel up to a conversation just yet, please feel free to send an email or use our online contact form to ask any questions you may have about water pet cremations Brisbane.
Office Hours and Collection Times
Our office is open Monday to Friday, 9am to 5pm and Saturday, 9am to 1pm.
Paws to Heaven offers collection services 24 hours a day, 7 days per week. Please note that an additional fee is charged for transfers or return of your pet's ashes outside of the above office hours or public holidays.
Service Areas
We are located in Brisbane, Queensland and service the Greater Brisbane Area.
If you live outside these areas, please give us a call to discuss. Services beyond these areas can be completed via arrangement although additional fees may apply.