Our pets are our family ~ say goodbye with compassion and love - Water Pet Cremation Brisbane
Water Pet Cremation is a Gentle, Eco-Friendly alternative to traditional fire pet cremation or burial
We are So Sorry for Your Loss
At Paws to Heaven, Water Pet Cremation Brisbane, we understand the joy your beloved pet has brought to your life and how difficult it is to lose them. Our furry companions offer so much love and happiness that when the time comes to say goodbye, it can be one of the most emotional and challenging periods of our life.
Many pet owners find comfort in the thought that their friend lived a wonderful life – they had the happiest days chasing balls in the yard, sticking their heads out of the car window, or curling up on your lap for a nap. Whilst we can't turn back the clock, as precious family members, they deserve to be treated lovingly and with respect and dignity for their final journey. We pride ourselves on offering the highest standards of care and service to both your pet and your family.
Please get in touch when you are ready and we will be here to support you through this time.
Sharon Hoffman
Sharon Hoffman, Paws to Heaven – Water Pet Cremations Brisbane
About Paws to Heaven – Water Pet Cremation Brisbane
Paws to Heaven, Water Pet Cremation Brisbane, is a family owned and operated business that provides Water Pet Cremation services throughout Greater Brisbane.
As pet owners, we love our four moodles and they form a very important part of our lives. When one of our dogs – Tilly – passed, we were devastated. In our house, the dogs are treated the same as the rest of the family and we grieved her loss terribly.
After Tilly's passing, the reality of what to do next dawned upon us.  Fire cremation did not feel like the appropriate way to farewell our special girl and nor did a burial (as one day we will relocate and it will feel like leaving a family member behind). We started investigating options on how we could provide a natural and gentle service that deals with the passing of pets and respects their memory. It quickly became apparent that Water Pet Cremation was the alternative we were looking for.
We made the decision to commence Paws to Heaven – Water Pet Cremation Brisbane,  for two main reasons. Firstly, a water pet cremation is a very gentle and natural alternative to fire pet cremation. Secondly, it is environmentally friendly and pollution free.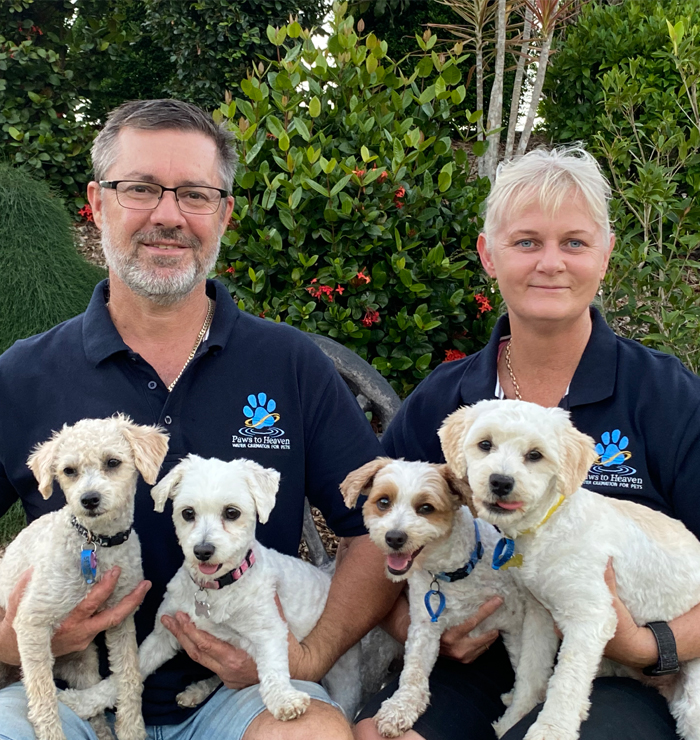 We provide dignified memorials for your pets and treasure the great times that they've given you.
Thank you for such a kind, caring and beautiful experience during such a heart wrenching time. Paws To Heaven were professional, empathetic and compassionate after I lost my fur baby. Thank you, highly recommend to ease

...

the pain during such a difficult time.

read more

Rhiannon Webb
10:19 27 Nov 23
We lost our gorgeous Teddy last week and although he was nearly 16 it felt like it came out of nowhere and we had quick decisions to make. Thank goodness we found Paws to Heaven. Sharon took care of Teddy with such

...

compassion and was genuinely caring and patient throughout the whole process. The service and products offered are beautiful and very thoughtful. Thank you Sharon and your team for making a horrible time for us, calm and peaceful. It was the closure we needed for our beautiful boy.

read more

Jennifer Bird
08:41 26 Nov 23
Thank you so very much for taking such good care of my beautiful girl Midge last week ❤️Sharon you were amazing, you came that morning and lay beside me and Midge in bed and you told her she is

...

beautiful.I can't recommend your business enough. Thank you Marty for returning her home so quickly.

read more

Kirsty Scott
03:57 20 Nov 23
Thank you to everyone at Paws to Heaven for all that they did for my family and me. They took amazing care of our beloved Salem and got him back to us as soon as they could. Sharon was so amazing with arranging

...

everything for me. The whole team were just wonderful. Will definitely recommend to anyone who needs them. Thank you to Marty who bought our baby back home to us!!

read more

Morgan Stockill
22:43 17 Nov 23
A big thank you to Sharon and Marty from Paws to Heaven. They made an extremely painful time and difficult process much easier. The communication and support we received was fantastic.

Elizabeth Huey-Williams
02:22 08 Nov 23
I recommend Paws to Heaven to anyone who finds themselves in the unfortunate position of having said goodbye to their furry loved one. Sharon and her team were extremely empathetic the entire way through from my 1st

...

phone call, where I could barely speak through my tears to delivering my sweet Tess back to me in a perfectly fitting urn. Tess was collected from my house at 8.15pm on a Friday night, everything was done at my pace despite the time of night. I am very grateful for the care and compassion that was shown not only to me but to Tess as well, you could tell there was genuine respect and empathy for the situation. This made what was my hardest goodbye as peaceful and comforting as it could be. Thank you ❤️

read more

Rachel Willman
00:32 22 Oct 23
I want to express my immense gratitude to Paws to Heaven – they are truly extraordinary! 🤍When our beloved 16.5-year-old boy passed away while I was away, I was in a state of panic as I started searching for a

...

cremation service. Paws to Heaven came up in my Google search, and with their flawless record of 5-star reviews, I decided to give them a try. As I went through the process, it became abundantly clear why they've earned such praise.Sharon, in particular, went above and beyond for us, and I cannot thank her enough. She provided an incredible amount of comfort during this exceptionally challenging time. The genuine care and compassion that both Sharon and Marty exude is truly heartwarming.I can't emphasize enough how strongly I recommend Paws to Heaven. They have my deepest thanks for their exceptional service. 🤍🤍🤍

read more

I highly recommend and would recommend to anyone.I had no paid plan for afterlife care anywhere but when I called the 24/7 phone line, they without hesitation, organised to have my Busta boy picked up to be taken care

...

of.Sharon, who I spoke with was so patient and showed empathy during the whole process of me making decisions. From the initial phone call to bringing him home, they were so kind and just amazing. I never felt pressured or rushed to get things done while I was grieving the loss of my pup.Thank you, thank you, thank you Paws to Heaven. I'm so grateful and thankful to you all, for taking care of my big boys last journey earth side ❤️

read more

I would firstly like to thank paws to heaven for their outstanding service and empathy. My beautiful, ,loyal and loving staffy meant the absolute world to me and I think of her every single day. At 9pm on a Friday night

...

I unfortunately had to call paws to heaven to help me through this awful experience. Not only did they come immediately from the other side of town the lovely lady that picked up my beautiful "Zoggy doggy" as she was known , she also showed compassion and many kind words that I will never forget. It has taken me 3 months to be able to be strong enough to have the courage to even call them and thank them personally for their amazing actions. I would have paid anything for their outstanding service but instead was given such a ridiculously inexpensive rate. So thank you so much paws to heaven you guys are amazing.Much loveTony Griffin and "Zoggy Doggy"

read more

Anthony Griffin
02:21 10 Oct 23
Sharon was lovely and caring from start to finish. She looked after everything and treated our Suzi with much love and tenderness. I highly recommend Pets to Heaven ❤️

Kerry Findlay
23:11 28 Sep 23
After his two-year battle with canine lymphoma, we lost our eight-year-old Mini Schnauzer, Fritz, in September 2023. We decided on a water cremation for Fritz as, having read a little about it, we decided it seemed a

...

very peaceful process. We chose Paws to Heaven to handle everything and could not be happier with the service we received. Fritz's ashes were hand-delivered to us today in a beautiful, polished timber case, together with an excellent memorial certificate exhibiting his photo, his pawprint and a lock of his stunning black and silver coat. We have no hesitation in recommending Paws to Heaven to take some of the overwhelming stress out of a deeply sad time for most families.Mike and Liz Butler

read more

Mike Butler
07:40 23 Sep 23
Thank you Sharon & Martin from Paws to Heaven for looking after our precious Sassy! Love the certificate idea and the nose & paw prints! This is the first time we have used a different pet cremation company in 20 years.

...

Your service is outstanding!

read more

Robyn Armstrong
06:07 23 Sep 23
Thank you from the bottom of our hearts for the beautiful memory you have gifted us with our darling boy Roro.You made the hardest transition so much more easier. We can't thank you enough.We will miss Roro dearly,

...

however he received a wonderful send off that we know he would have loved. 🐶❤️🌈A million thank you's sent your way.Love the Lonergan family 😘

read more

Claire Lonergan
05:56 23 Sep 23
After making the difficult decision to let our 13 1/2 year old beautiful German Shepherd Hamish go. The family was heartbroken. We decided on Paws to Heaven as we loved the idea of a water cremation as a gentle goodbye

...

for our beautiful boy.I cannot thank Sharon and her caring staff enough. The care, kindness and compassion shown was lovely. Sharon kept in touch every step of the way, and our big beautiful boy was home again in less than a week. Thank you so much Sharon you are a very special person.

read more

Marian Hancock
05:50 20 Sep 23
These guys are beyond incredible. We lost our cat Loki at the young age of 7 last year due to heart failure. Sharon was on constant contact from the start. They were empathetic of the situation the entire time. Could

...

not recommend them highly enough!

read more

Cameron Benda
11:51 10 Sep 23
Thank you Sharon for making our dog be with the family forever 💗

Shirley Zhang
08:27 09 Sep 23
We had a beautiful Sandstone with plaque memorial stone made to place in our garden. Paws to Heaven created the most amazing stone for us which we will treasure forever. Sharon was extremely helpful every step of the

...

way until we arrived at the perfect plaque for the stone. Such a special piece in memory of our precious pup, thank you.

read more

Maria Valastro
00:43 29 Aug 23
Paws to Heaven were the perfect people to take care of our beautiful kitty, Minx. They kept us informed of every step and treated her with the respect she deserved as a member of our family, not just our pet. Thank you

...

very much for all of your tender and care, you made an absolute nightmare experience the most bearable it could have been. If your pet is a member of your family, I insist you use the Paws to Heaven team.

read more

Timmothy Green
13:27 11 Aug 23
Thank you from the bottom of our hearts you gave us the opportunity to remember our beautiful 21 yr old Stumpy in such a beautiful dignified way. You were so supportive over the phone and handled our boy with such love

...

and care 💙

read more

Chaylea Sanderson
04:49 13 Jul 23
This was one of my first pets to be cremated and I'm so glad that I chose Paws to Heaven. It felt safe and secure giving my passed cat to this company for her to be cremated. The bundle and jewellery Paws to Heaven

...

provides is an absolutely beautiful way to remember my cat. I am 100% planning to cremate my other pets with Paws to Heaven when they pass.

read more

Amelia Rowsell
03:18 29 Jun 23
Sharon at Paws to Heaven is an incredible human. The communication, compassion and care she and the service provided was excellent. I trust that my beautiful cat and best friend, Minx (13) was treated with the utmost

...

care and respect. Thank-you, Sharon for your flexibility and openness. I'll always remember this and Minx also.I highly recommend Paws to Heaven 🐾❤️

read more

I cannot recommend Paws to Heaven highly enough. Loosing a fur baby family member is one of the hardest and most painful times. Sharon made the process of caring for my boy, Calvin much easier than I thought. She was so

...

compassionate and caring. From the first phone call to Paws to Heaven, to the call that Calvin was in their care to bringing him home I felt he was so well cared for until I got him back. Thank you so much Sharon and team for your service I am so grateful for you and you got him back to us so fast. Such a gentle service with a loving certificate to remember our boy with his photo, hair and paw prints.Thank you again ❤️🙏🏻🐾

read more

Doing life with Laura Drew
09:27 17 Jun 23
I can not express enough our thanks to all the team at Paws to Heaven. From the first phone call to bringing our special one home 100% care, support and understanding the whole way through. Highly recommend as they made

...

it alot easier in these hard times. Highly recommend and very affordable. Thank you again.

read more

Zarie Hickey
23:13 16 Jun 23

Lorelle Bowditch
02:03 10 Jun 23
Paws to Heaven provided a loving and amazing experience when we lost my daughter's cat, Nessa. Sharon came straight out to pick her up as soon as she passed. She explained the process to my daughter and reassured her

...

that she would be taken care of gently. Sharon rang and confirmed all the details and extra items we wanted to purchase. She kept in contact throughout the process of cremating and preparing Nessa. We were able to pick Nessa up with her beautiful keepsakes. Highly recommend you let Sharon take care of your loved and cherished pet. Thankyou so much.

read more

Kylie Flaskos
05:48 09 Jun 23
We couldn't have wished better place to send our beloved family member to his last journey. We want to thank Sharon and the team for everything. <3

Jenna Kiiski
20:56 29 May 23
We are so grateful to Sharon and the team at Paws to Heaven. We lost our pup during the night, and initially thought we would wait until the morning. But with each passing moment we were finding it unbearable to leave

...

him overnight so we rang the number and Sharon was at our house within the hour. She was calm and soothing from the moment she arrived. Loosing a beloved dog is such a gut wrenching time and it is a small comfort to know they are in great hands and being treated with the utmost care.I love that the process is more environmentally friendly and we are very happy with what feels a more gentle way to say goodbye . The memorial box is beautiful and the extra touches on the certificate are something we will forever treasure . Our sincere thanks.

read more

Sharna Bourke
11:33 26 May 23
We are forever grateful for the care and compassion shown by Sharon and her wonderful team during such a difficult time. We lost our boy unexpectedly in the early morning hours and within minutes of my call, Sharon was

...

on the way to help us. She treated our Pluto with such a high level and kept in touch with us during the entire time. From the moment I spoke to Sharon to when Pluto was brought home to us, they made the process as easy as possible. Thank you for being there for not only Pluto but for us during such a sad time in our family.

read more

Madeline Anne
03:07 17 May 23
Sharon at Paws to Heaven was simply amazing. We had to say goodbye to our beautiful big Labrador cross Bonnie unexpectedly at home and we had no idea what to do next. Sharon was caring, kind and respectful and quickly

...

collected Bonnie from our home. She and the team were wonderful and incorporated our wishes and had great communication by phone call and text to walk us through the process. We can't thank Sharon and the rest of Paws to Heaven enough for everything they did and would highly recommend them to anyone considering cremation of their fur baby.

read more

Bronwyn Eichmann
04:06 26 Apr 23
When my boy Felix passed away they really help me amd she understand what I was going through and I know he was in good hands

samara minhinnett
09:55 05 Apr 23
Thank you Sharon and Gail for helping our family at this time and bringing Butch home. The urn and prints are so special. The boys loved them.

Lisa Stewart
08:51 28 Mar 23
Absolutely incredible experience. From the first phone call I felt I made the right choice, all the way through to delivery. Thank you so much for everything you did. Amazing human.

If I could give 10 stars to Paws to Heaven I absolutely would. From the first moment I contacted Paws to Heaven until the final moment I had my beautiful little darling back home with me, the team were nothing but

...

loving, kind, patient, understanding, thoughtful and always completely respectful to both my fur baby and myself.Sharon from Paws to Heaven went above and beyond throughout the entire process, from arranging the lovely Gail to collect my little fur baby from the vet with no notice after we had to unexpectedly say goodbye to her, to returning our Meg home to us in record time.Saying goodbye to my little fur baby of 15 years was devastating, but the team at Paws to Heaven brought her back to us in the most beautiful wooden puppy memorial box. The beautiful memorial certificate, which included paw prints and nose prints was beyond special. I also purchased the 'Together Forever' cylinder to keep some of my little sweetheart's ashes in and it is very elegant and good quality.I can't thank the Paws to Heaven team enough for everything they did for us in our time of need, and highly encourage anyone considering pet cremation to contact Paws to Heaven for water cremation.

read more

Chantell Zatta
08:06 24 Mar 23
Thankyou for taking such good care of kimba, you are all amazing. You made a hard time so much easier.

Aleisha Hore
11:43 22 Feb 23
❗️LONG REVIEW, WORTH THE READI meant to write this months ago but I was grieving. This was the first time I've ever had a special furry friend die and the team at Paws To Heaven were the biggest blessing

...

I could have asked for. My pet died at 4am and I called them at 8:30am, they arrived an hour or two later. I felt like they were respectful of how time sensitive the issue was but also gave adequate time to give my perfect pet his final cuddles.A team member arrived and she was so gentle and lovely. The nice lady talked to me about Latte, my rat who had passed away. She didn't treat him like he was gross which I really appreciated, she treated him with kindness and respect and even asked questions about him. Paws To Heaven have a gorgeous company vehicle which is fantastically equipped to transport your fur babies comfortably and respectfully. I wanted to carry him myself (cried my eyes out) and she let me take as long as I wanted putting him in the vehicle.I called the next day to see if my pet was 'okay'. I was worried they'd think I was ridiculous for asking but I was able to speak with the owner of Paws To Heaven directly and she handled my enquiry so gracefully. She made me feel comfortable and took a long time speaking with me about my pet, I'll never forget her saying "he's been such a good boy." It makes me cry even now as I write this. Sharon took me through the water cremation process, at my own request, and when we ended our phone call I understood my angel pet really was being put to rest peacefully and with love. All the confusing parts of his passing were handled by the expert team at Paws to Heaven. Things I forgot to request (paw print, etc.) were done for me anyway (I even got a tuft of his fur!) They knew how to handle this process flawlessly. When my baby came home he was delivered on time in a gorgeous, high quality gold & black designer urn. The entire service start to finish was exactly what my pet deserved and I am so grateful. Afterpay services are available which I also appreciated, they are very fairly priced and the payments options made this unexpected expense very affordable. Latte's passing didn't disrupt my financial circumstances so I was able to just grieve .My father has since used this service when his 18 year old cat passed away and we will continue to use this beautiful professional service when the time comes for all our beloved furry family members.Paws To Heaven; I can't thank you or recommend you enough 🙏🏼💕

read more

Diamond Lakota
01:06 21 Feb 23
Clear and empathic communication with Sharon helped us cope with the sudden passing of our aging husky, providing reassurance on next steps, and timing of his return to us by Marty. Highly recommend for worry-free

...

process from beginning to end.

read more

From the moment we called Sharon about booking our beloved Charlie's cremation, we knew we were going to be in good hands. She was so accommodating and empathetic, even though I am sure she deals with many people every

...

day. Special mention to Gail who collected Charlie after being put to sleep at home. It was truly the worst day of my life, loosing my best friend, my little buddy who had been with me the last 19 years. She was so lovely, patient and empathetic. Not once did we feel rushed and her hug goodbye was genuine, you could tell she meant it. The turn around time was quick and Marty delivered him home to us on a Saturday which was greatly appreciated. Even when we both started crying, both happy and sad to have our baby home, Marty was so nice and professional, he was able to make us smile. Thank you all again, your services are greatly appreciated ❤️

read more

A Big Thankyou to Sharon and Marty for providing such a beautiful service for our Fur Child Miss Brandi 💙 Every step was handled with love and care. The attention to detail is amazing with your choice of Urn or

...

Memorial Box, Memorial Certificate, hair, paw and nose print. All was really above and beyond my expectations. Thankyou so much 🙏💙

read more


Jade McConnelljhbj
02:24 29 Jan 23
I highly recommend this beautiful company! We were heartbroken to lose our life long cat unexpectedly, but this couple made it so much easier to deal with. Amazing! Extremely caring and thoughtful. I can't thank you

...

enough! Your service is highly recommended! 10/10 ❤️

read more

sandy cheeks
08:17 26 Jan 23
Sharon and her team have been absolutely wonderful in helping me bring my beloved furbaby home again. I was so happy to be able to have her cremated by water, as I have never been comfortable with the idea of fire

...

cremation. I was pleased to read that the process is environmentally friendly and that I could still receive her ashes at the end. Sharon placed her ashes in the most beautiful cat urn and organised a personalised candle for me. As part of the package, she also provided me with each one of my girl's paw prints and all the fur clippings I had asked for and more. I could not have asked for better care of my darling girl at the end of her life. Thank you, Sharon & team 🙂

read more

Kezia Rohde
07:39 24 Jan 23
The most caring and compassionate service. Absolutely love the care they take with the pets. 💕💗

Wonderful lady full of sympathy & understanding.

Lynne de Yong
22:05 21 Jan 23
My beautiful girl came home today and was taken such good care of by Sharon and Marty at Paws to Heaven. Right from when they picked up my furbaby, they organised everything and were so kind, patient and caring through

...

our grief. I loved the fact that they use such a gentle and environmentally friendly process. I was overwhelmed to see her beautiful tribute frame. We couldn't have asked for better care for our girl.

read more

Lyndall Hogg
08:03 21 Jan 23
It's glad to have you to take care of my dog. Nice services and kind staffs. Highly recommend.

Yunzhi Chen
00:26 21 Jan 23
Thankyou to Sharon and Marty for your compassion and beautiful service you provide for our beloved pets. Our beautiful Roxy passed away in the evening on a Sunday and we were so relieved to find that not only did they

...

answer the phone, Marty came and picked up Roxy that same evening. It was also in the middle of the public holidays during the Christmas new year break. It made the process so much easier to bear, especially with young children in the house. Communication was regular, and informative with plenty of time given to make decisions. We had Roxy back at home with us in less than a week. What a wonderful alternative to have to traditional cremation. It felt truly gentle and akin to Roxy's love of water in her younger days. Their service and compassion was exceptional. Thankyou ❤

read more

Natasha Jones
07:59 07 Jan 23
Although I did not use this cremation service, I did collect a lovely urn from them for my beloved girl. Sharon was that comforting & gentle voice that I needed during this time. She was very helpful in every aspect of

...

the purchase & also provided support that I didn't know I needed. She encouraged me to keep my heart open to love. Thank you so much.

read more

Lisa Marie
06:44 06 Dec 22
Paws to Heaven were wonderful to deal with during what was a very difficult time. They were easy to contact, put us at ease, were kind and helped us put our darling Cricket to rest. We felt very comfortable knowing that

...

Cricket was in very kind hands.

read more

Simone Milica Chirico
01:50 28 Nov 22

Losing a four-legged friend is never easy but Sharon and Martin provided a lot of comfort during a grief filled time. They communicated regularly and returned my dogs ashes in a beautiful wooden urn in a very timely

...

manner. They also went to the effort of getting multiple paw and nose prints, and shaving hair from different parts of his body so I would have a sample of all his different coloured hair. I take great comfort in knowing my buddy was given a dignified cremation by people who genuinely love and care about animals.

read more

Lucia Gray
02:37 07 Nov 22
Lovely couple to work with and made our little one go peacefully.

We lost our beautiful cat this week, who we had for 17 years. Sharon was so kind and supportive from the beginning. Kept in contact regularly, which made me feel my baby was being treated with care.I recommend this

...

service to anyone who has lost a pet.Thanks again Michelle

read more

Michelle Dowzer
09:21 29 Oct 22
Absolutely beautiful service that has given us such a beautiful keepsake from this difficult time. Knowing the love and care Paws to Heaven gave our beautiful girl is truly heart warming, thankyou so much for bringing

...

our girl home in the way she deserved 💖

read more

Shannon Lynch
03:46 08 Oct 22
I can't thank Sharon and Marty at Paws to Heaven enough for their care, compassion and beautiful service at such a difficult time. What amazing people!

Nicole EADY
06:20 22 Sep 22
One of my most saddest times were made exponentially easier with paws to heaven, Sharon, Lani and a lovely gentleman that I didn't get the name of. Thank you, you are all such compassionate people, the whole process is

...

so amazing and the way they speak is truely beautiful. I believed in giving my boys the best and they really did that thank you paws to heaven, thank you Sharon. <3

read more

Angel Valente
11:34 21 Sep 22
After having to face the difficult decision of letting my partners childhood cat lay to rest, we were met with every bit of compassion, kindness and care towards Flash. First time going through this process and every

...

question was answered with utmost respect, and understanding at such a hard time. Highly recommend Sharon and Marty with their amazing service!!Thankyou both so much

read more

Kezza Lawson
02:34 17 Sep 22
Thank you for looking after our fur baby Boy Mac who we devastatingly had to say goodbye to last week… you made the transition easy & less stressful for us in this time and brought Mac back home again only a couple of

...

days after. We love the wooden box with the gold paws on it with his ashes in it that we now have, it's beautiful. thank you for your help, and fantastic & compassionate service 🥰

read more

Julie Barlow
23:03 13 Sep 22
After the difficult decision to send my Tiger boy to heaven, I was hesitant when thinking about traditional cremation methods for him. As a child, we'd just bury our fur babies in the yard but I knew I would have

...

trouble doing this myself and didn't want to risk of my other cats digging him up. I'd never heard of water cremation before so when I came across Sharon's website, I felt instant calm when reading about the process. Sharon gave me time to think things thru, and was just a lovely supportive voice on the other end of the phone. I didn't feel pushed or rushed to make decisions around what I wanted to do with his ashes. Highly recommend Paws to Heaven. Thank you Sharon.

read more

Yasmin Johnstone
02:04 10 Sep 22
We used Paws to Heaven a few weeks ago after our beautiful dog had to be put down. Sharon was so kind and compassionate. When she arrived to take Reggie, she sat down next to him and patted him with us for at least 15

...

minutes. She was so personable, which in that moment was extremely appreciated. Every few days she would check in to keep us up to date and it was a number of days before she even brought up payment. When Reggie was returned to us there was a lock of his hair and also a few prints of his paw and his nose. She made a really awful time a little bit easier. Thanks so much Sharon ❤️

read more

Carly Evans
02:34 09 Sep 22
What can I say about this company except that at one of the toughest times our family has faced Sharon treated us with compassion, thoughtfulness and just good old fashioned care.Nothing was to much bother for her and

...

she was patient and understanding.I asked straightforward questions about the process and she answered everything clearly and concisely and made everything normal and natural.We have our big man back at home and although nothing but time will ease the pain of his leaving us, that desperate time right after his death was made just a little easier by Sharon and her team.Cant recommend them highly enough.Thanks

read more

If you're reading this I'm sorry for your loss. We lost our little man and finding Sharon was a heaven sent.Don't use the big guys with brochures at your vet! They give kick backs to the vet and won't give you the

...

compassion you need through this time.Use a small, family owned business like Paws to Heaven. Personalised, compassionate and unbelievably kind people. Water cremation is a better way to say goodbye to your loved ones.Paws to Heaven are price competitive with the big guys and offer quality of care and quality workmanship on boxes you won't get anywhere else.Thank you for looking after Prince Sharon, please continue to do the work you do.

read more

I cannot recommend Sharon and her Paws to Heaven service highly enough. This beautiful lady makes such an incredibly sad time bearable as she walks you through the process with amazing emotional sensitivity and great

...

communication skills. I will be forever grateful. Thank you so much, Sharon.

read more

Diana Rodwell
10:39 15 Aug 22
Paws to heaven looked after our gorgeous girl Scarlet after a long a happy life. The kindness they showed throughout the whole process was amazing. The urn, certificate and ability to customize your wording has given

...

us a memorial to treasure forever. Cannot recommend them highly enough.

read more

Nelson Alvarez
09:23 13 Aug 22
Thankyou so much for the care and understanding that you gave to me with the passing of my beloved Suki. You listened to me when I was an emotional wreck. I recommend you to anyone as an alternative to traditional

...

cremation. Thankyou so much.

read more

Silvia Coleman
01:30 07 Aug 22
Sharon was an absolute gem during this difficult time. Her compassion and understanding made the whole process easier to deal with. Her and her husband gave 100% communication. Ensured I knew when my darling girl was

...

picked up, at the cremation centre, what day I would have next contact. I would 100% recommend Paws to Heaven to anyone.

read more

Sarayha McDonald
09:25 06 Aug 22
I cannot thank Sharon and Marty enough for their help through this difficult time.The extra time and conversation with Sharon at pick up was just what I needed. Thank you so much! I felt at ease knowing I had left my

...

Buddy in loving, capable hands.The wooden urn & certificate are beautiful. Buddy's ashes are bundled up so sweetly. And all the extra paw prints (and nose prints💕) are far more than what I expected to receive.Sharon and Marty have gone above and beyond my expectations, with such genuine care and compassion every step of the way 💕I would entrust no one else.Highly highly recommend!

read more

Emily Johnson
00:51 01 Jul 22
Adored family member Bently passed away recently and I acquired the services of Paws to Heaven to handle the post-life process for me. It was a pleasure dealing with Sharon from Paws to Heaven. I would highly recommend

...

Paws to Heaven to any animal-lover after a loved-one has passed. Thank you Sharon.

read more

Anthony O'Sullivan
22:50 30 Jun 22
Losing my cat, Baby Goose suddenly and unexpectedly was one of the worst experiences of my life. I was really struggling with the thought of traditional cremation. I stumbled onto Paws to Heaven by chance and had no

...

idea such a soft and caring option was available.From the moment Sharon picked up my sweet girl, she was in contact. The daily phone calls / texts (sometimes just to see how I was) was absolutely incredible, and it made such a dark time be a little easier. I couldn't have asked for a nice person like Sharon and Marty to take care of my Goose until she was bought home to me. Marty hand delivered her and took the time to chat, look at photos and explain the environmental benefits and kindness of water cremation.I'm forever thankful that my little girl was with Sharon and Marty through her end process and I'm glad that I chose them to guide me through this last painful decision.It's difficult to recommend such a somber service, but in the unfortunate event you need after life care, Sharon and Marty are darlings and will give you the love and support your family need.Thank you again, love Goose x

read more

Ashlee Cat
08:55 30 Jun 22
Thank you so much Sharon from the bottom of my heart ❤️ .You cared for my fur baby Kelis in a way that I will never forget.In a time when everything was hard to deal with you spoke on the phone to me often

...

with compassion, love and care.We could not have chosen a better person to be there for our baby girl Kelis and I will be forever grateful.💖The Urn and certificate is perfect and I know she is always with me 🐾❤️🌈

read more

whittney murray
06:59 17 May 22
Losing our baby girl recently is the hardest loss we have ever experienced. At a time when we needed someone to look after my 16 year old cat Bella, Sharon was there for us within the hour. Sharon and her wonderful team

...

deserve so much recognition for what they do because it is a loving and beautiful thing to do to say goodbye. We miss Bella every minute of every day, but to have such amazing people that took care of her; I still cannot find the right words to express my gratitude. Thank you for all you do. You really are angels.

read more

Kylie Hunter
06:23 04 May 22
Honestly couldn't have asked for a better, more understanding service from them thank you very much for all your help and time x a very respectful and caring person thanks Sharon.

Joshua Steel
01:46 19 Apr 22
I could hardly speak on the phone when I called but Sharon knew what to do, simply asked for my address and came over in like half an hour or so. Sharon was kind, compassionate and understanding when our kitty died. She

...

sat with me on the floor and didn't rush me as I was crying and distraught and saying our goodbyes. He came back home in just a few days in a beautiful box and certificate with his paw print, lock of fur and a photo I provided. I can't thank her enough for her help.

read more

Melissa May
18:59 12 Apr 22
Professional and compassionate, we couldn't have asked for more at such a difficult time. I called up in the early hours of the morning when most of Brisbane was sleeping and Sharon arrived within an hour. Highly

...

recommend.

read more

Alex O'Rourke
04:29 07 Apr 22
Although it has been extremely hard for me to process the passing of my beautiful boy, I was so relieved to have found Paws to Heaven which offers such high standard comforting service, Sharon was so amazing and she has

...

such an amazing gift of care and compassion not just for our pets but for us whom need empathy during such a challenging time. I'm so grateful. Thank you!

read more

Sharon was amazing when we lost our girl. She organised everything and was very in touch so I was constantly up to date with what was going on. She went above and beyond when it came to everything and made our

...

experience extra special in a time of need. I recommend her to anyone who has lost their loved one

read more

Micheala Ryan
05:12 21 Mar 22
We lost our Puppy, Beema, at 11 weeks and it was a terrible experience, Sharon helped so much and made the process as stress free as possible. She was so kind and we could tell she really cared for our boy. Thank you so

...

much Sharon for everything you have done for us and with so my respect for Beema. I would recommend Paws to Heaven 100%, we cannot thank you enough ❤️

read more

I couldn't have asked for a better way to say goodbye to my beloved cat such a more peaceful way for her final journey, Sharon is so caring and empathetic the whole experience with Sharon was amazing and she truly cares

...

about honouring the final journey of my beautiful cat, I totally recommend them to anyone that is looking for a more peaceful way to say goodbye to their beloved fur kid

read more

Tracey Karger
01:59 03 Feb 22
I have no hesitation in recommending Sharon. Paying attention to the finer details and such compassion and empathy. I am so thankful to Paws to Heaven for taking such care with our dear Mia. Great service, could not

...

fault at all.

read more

Carole Thompson
02:32 31 Jan 22
DON'T LOOK ANY FURTHER FOR SOMEONE TO HANDLE THE PASSING OF YOUR BELOVED PETS ...Sharon is just the perfect person for the job that she does .We cannot express how much we appreciated her kindness, compassion, respect

...

and understanding she showed us when you came to pick up our beautiful baby boy ... A very heavy Rottweiler, Sharon handled him with such tenderness and it was so dignified ...Even in the van, he was placed as gentle as could be and covered with a beautiful little blanket ...He looked like he was sleeping not passed away ...It was done with so much care and empathy for my daughter as he was her first pet that she had from the age of 10 so you could imagine how distraught she was but Sharon didn't rush her or make her feel uncomfortable , she sat on the floor and talked to my daughter and talked about our baby boy ... Our boy was also brought back home very quickly ...The Water Cremation felt so much nicer to us than the Fire Cremation our first Rottweiler had ...You can choose options according to your budget ...

read more


Liliana Rapisarda
00:10 11 Jan 22
Our beloved family dog Xena passed away at 13 years old. Having no idea how any of this process works Sharon explained everything and was absolutely lovely and caring. She made sure to make everything as stress free as

...

possible. She picked our little angel up and let us know immediately when Xena was in her care and notified us when she was ready to come home and dropped her off for us. Xena was taken care of and I know she was in good hands with Sharon. The urn, certificate and necklaces were beyond perfect. Sharon was so lovely and so compassionate and the whole concept of my angel resting in water rather than fire brings some peace to my mind.

read more

Sabina Litman
00:50 28 Nov 21
5 stars is not enough!!! So glad we stumbled across this business. We cannot thank Sharon enough for her hugs, kindness, compassion and empathy towards us, and just the whole concept. From the van that is decked out

...

in the back, to the collecting and dropping our pet back to us. It is comforting to have our Buddy boy back with us all. A much gentler and natural alternative to a fire Cremation. Well done. Thanks again, Cath and Jarryd.

read more

Cathy Robinson
00:42 24 Nov 21
Our little dog Lalie passed away in the middle of the night. I phoned Sharon just after 5 in the morning. It happened to be a Sunday. She was lovely and empathetic and just over an hour later Martin picked Lalie's

...

remains up. He was so gentle and sympathetic. Lalie's ashes were returned to us by Sharon in a beautiful wooden box , together with a beautiful memorial certificate with her pawprint, hair clipings and a photo that I provided to Sharon. We had the best service possible from Paws to Heaven from beginning to end. They clearly love animals and I cannot recommend them highly enough.

read more

Juanita Viviers
05:44 20 Nov 21
Indy was the first pet I have ever lost and she couldn't have been in better hands after her passing.Sharon took care of her and kept me updated throughout the whole process. There were so many options of what to do

...

with her ashes and I really love the urn I chose for Indy.Being able to pay with AfterPay meant I didn't have to stress about money when it was time to let her go.I really loved the idea of Indy's life ending in the water she loved rather than in fire.Very happy with the service in such a sad time.

read more

Liz Simkus
03:28 18 Nov 21
I'm thrilled with the personal service & genuine care of Paws To Heaven to water cremate my Maltese Shitzu Moet. I chose a designer urn & gold pendant as optional add-ons to have Moet close to my heart always. I highly

...

recommend Sharon as a fellow animal lover who cares & understands why this is important to me. Thanks so much Sharon 🐾💖

read more

Belinda Richards
19:56 08 Nov 21
Highly, highly recommend Paws to Heaven.Sharon is amazing....kind, caring, compassionate and knew just the right thing to say. I was heartbroken losing my cherished Elly-May, but knowing she was in the best hands and

...

having a Water cremation made it somewhat easier. Elly-May was back with me in no time and Sharon communicated throughout the process.150% service....outstanding

read more

Annie Hammer
05:32 08 Nov 21
We couldn't sing your praise louder if we tried. Losing our furbaby has been heartbreaking. Sharon was so kind and caring and the detail and care put into our girl has been outstanding. Thank you so much.

Nedell Thatcher
11:13 30 Sep 21
Thank you Sharon! What a beautiful experience dealing with you with the loss of our dear Pepper. The service was outstanding all around. So much care and empathy. Thanks again.


sharma edwards
10:54 27 Sep 21
We are so happy with how much work and detail you put into the end of life package .. totally blown away by how good it is thank you so much Sharon and Co ..it just makes a hard time less traumatic .. thank you

...

🙏

read more

Pauline Collins
19:04 15 Sep 21
Thank you Sharon from the bottom of my heart for taking such beautiful care of our beloved Jersey. You were extremely compassionate, caring and communicated so wonderfully with us throughout it all. It is reassuring to

...

know he is in his peaceful final resting place. Highly recommend Sharon and Paws to Heaven to take care of your loved family member.

read more

Sharon took such lovely care of my little Tessa. She was such a comfort in a hard time.

Petra Nancarrow
01:59 01 May 21
Sharon at Paws to Heaven has been amazing through our tough journey losing our boy of 13 years. From the second I gave Sharon instructions to work for us I felt so confident that our boy was loved and cared for. He was

...

collected very swiftly, we were given time to think and plan what we wanted. As we didn't have the ground to be able to bury him, a water cremation was the perfect solution. If you are considering this option I would highly recommend Paws to Heaven. Professional, considerate and caring.

read more

Zena Williams
23:07 24 Apr 21
We suddenly lost our beloved dog of 15 years, it was a really hard and difficult time to process the loss of our beloved doggo who has being with us for so long. After going through dozen cremation service Sharon at Paw

...

at Haven was easy choice due to their water based cremation not harsh fire based cremation which doesn't sound pleasant.In addition, Sharon provided exceptional service and went out of her way guide us through this difficult time, it enabled us to grieve and remember our beloved dog forever!Thank you again Sharon!

read more

Unfortunately this week we lost one of our beloved family members quite suddenly. We had no idea that water cremation was even as thing until I was referred onto Sharon at Paws To Heaven. In such traumatic circumstances

...

you never really think about what is next. It wasn't until we got home and had a look at Paws To Heavens webpage that we realised this is what we wanted for our little boy. We called Sharon at around 8pm the same night, as soon as she answered the phone I was in tears again. Sharon was compassionate and empathetic and was such a pleasure to talk to in such an awful time. She took care of every single detail and made sure she made contact with us every step of the way. Sharon went over and beyond anything we could have ever imagined. We lost our little boy on the Monday afternoon and we had him back in our home on the Sunday. Words will never ever be enough for how appreciative our family is for Sharon & Paws To Heaven. We will definitely be using this beautiful service again for all of our beloved family members.

read more

Erin Bailey
23:19 11 Apr 21
Paws to Heaven are nothing short of amazing. From our initial phone call, we were provided caring service with clear communication about what each step of the process was going to be. Thank you so much!

Jared Moriarty
06:42 31 Mar 21
After loosing our dear Jessie wasn't sure what to do but heard about this new option of water cremation which sounded so much better than a normal cremation. We contacted Sharon who was so helpful and walked us through

...

every step. It was still a difficult process but Sharon made this part easy so was one less thing to worry about. We would definitely recommend Paws to Heaven to anyone who has lost a furry loved one.

read more

Lorrie Hudson
05:53 22 Mar 21
Nice people, nice process and affordable. Highly recommend. Thank you Marty & Sharon.

Richard Cleaver
04:19 22 Mar 21
Sharon at Paws to Heaven was really great to deal with and she showed a lot of compassion to my family and I when we lost our dog recently. They uniquely provide a 'water cremation' service which I felt is far gentler

...

than the standard fire cremation. Sharon looked after the entire process seamlessly and I would highly recommend them.

read more

Benjamin McDonough
23:47 21 Mar 21
Our Water Cremation services enable you to remember the final stage of your precious pet's life lovingly and gently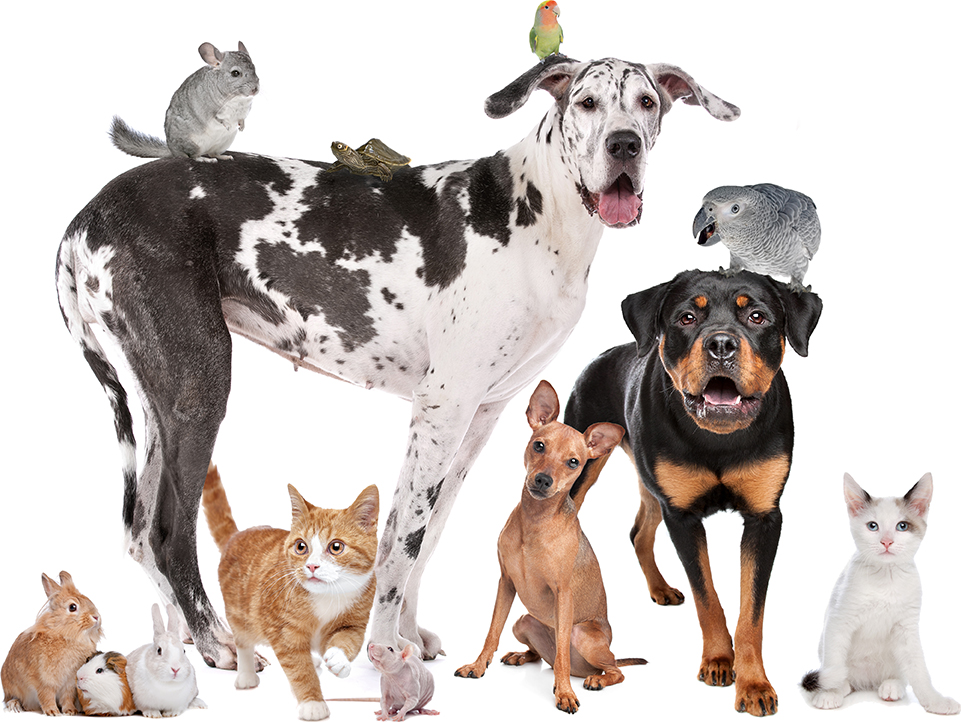 We Care For Animals of All Shapes and Sizes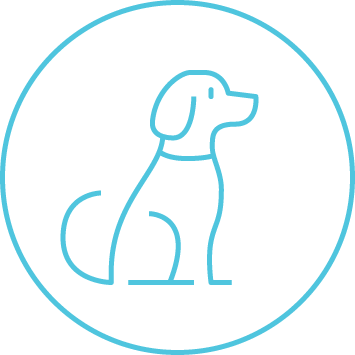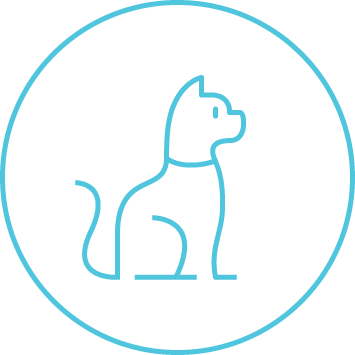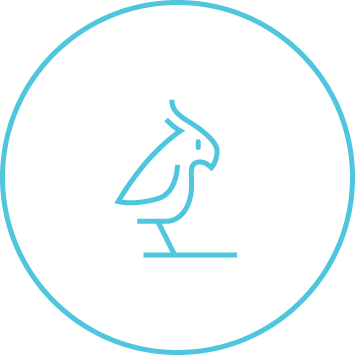 Small Animals (Pocket Pets)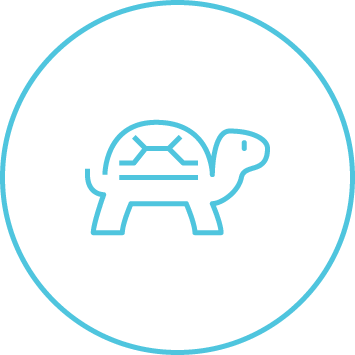 Mobile: 0478 103 318
Email: sharon@pawstoheaven.com.au
We will always be here to answer your call, however for those that don't feel up to a conversation just yet, please feel free to send an email or use our online contact form to ask any questions you may have about water pet cremations Brisbane.
Office Hours and Collection Times
Our office hours are Monday to Friday, 9am to 5pm and Saturday, 9am to 1pm – please make appointment to ensure someone is at the office to assist you with your requirements.
Paws to Heaven offers collection services 24 hours a day, 7 days per week.  Emergency collections between 5:00pm and 8:00am Monday – Friday, 5:00pm – 8:00am Saturday and after 1:00pm on Saturday and all day Sunday will incur a small after-hours fee of $75.00. 
All public holidays incl Good Friday, Easter Sunday, Christmas Day, Boxing Day and New Years Day will incur an after-hours collection fee of $150.
Service Areas
We are located in Brisbane, Queensland and service the Greater Brisbane Area.
If you live outside these areas, please give us a call to discuss. Services beyond these areas can be completed via arrangement although additional fees may apply.
The loss of a cherished pet or animal companion can be as devastating as losing a close family member and the feelings of grief and loss can be overwhelming, but whilst you are coping with these emotions you will have to make a choice regarding your pet's final journey.
At Paws To Heaven, we offer a service that is a dignified reflection of the love and compassion you are still sure to be feeling for your pet.
Water cremation is a process that has been utilised for decades (for both pets and humans) and is widely used overseas.  Water Cremation is now established in Australia (one in every State) and continues to grow in popularity due to its peaceful and natural process together with its pollution free and environmentally friendly operation.  This process still results in ashes similar to that of a fire cremation however much whiter and 20% more. The process of pet water cremation that we provide in Brisbane uses water and alkaline solutions to expedite the Natural process that would occur if you were to bury your pet. This results in ashes that are completely pathogen free and the procedure has absolutely no harmful by-products that would result from a fire cremation.
Paws To Heaven is a family-owned business that fully understands and empathises with you at your time of loss and our mission is to treat you and your departed pet with the highest levels of respect and sensitivity. Our pet cremation services in Brisbane are suitable for all types of animals, from cats and dogs, to smaller pets such as guinea pigs, rats, birds, mice, chooks, snakes, turtles etc – and even exotics such as bearded dragons, with packages to suit your specific needs.
Our most popular service, 'Premium Individual Pet Cremation' is tailored towards dogs and cats, and can guarantee the integrity of the resulting ashes, with no contamination from other ashes. The ashes may be presented to you in one of our designer urns, a memorial box, a receptacle of your own, or a scatter tube, the choice is yours. A similar service for animals up to 1 kg is also available, alongside an option where we guarantee the individual water cremation of your pet, but respectfully scatter the ashes upon our own gardens. And should you wish, we can also provide a memento of your loved pet in the form of a paw print and a lock of fur, a lifelong keepsake of your treasured pet.
Furthermore, we operate a sensitive and respectful collection service that is available 24 hours a day, 7 days a week, so whenever you need to contact us – on the phone or by email or text, we will be there to support you.
Being in the position of needing to organise your dog or cat cremation in Brisbane is not something that anyone wants to contemplate, but when the time comes, you will want to know that you are in the hands of caring and loving professionals who will help to ease you through your troubled times.
For any animal cremation requirements in Brisbane, contact us at Paws To Heaven, to ensure your pet's final journey is conducted with the same level of compassion that was shared throughout their life with you.